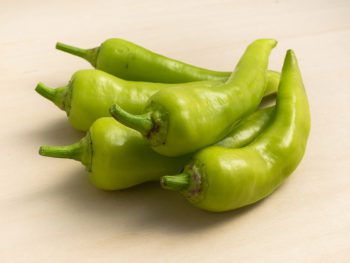 Perhaps you are really into gardening and enjoy planting a variety of different colorful fruits and vegetables. You have probably already tried your hand at growing typical crops such as tomatoes or certain types of squash, and maybe now you are interested in getting into banana peppers as your next gardening project.
However, compared with other fruits and vegetables which you had harvested in the past, banana peppers might not necessarily require the same method to grow them, let alone when to pick banana peppers as soon as they are ripe.
That said, in this article, we will answer your frequently-asked questions on everything related to banana peppers, so that rest assured, you will be able to grow them efficiently and successfully in no time. Without further ado, let's get started!
What Are Banana Peppers?
Also known as a "banana chili," banana peppers are a type of chili pepper that is distinctive for its yellow, waxy-colored surface, as well as for its long, thin shape, characteristics of which are similar to the banana fruit's. At the same time, however, banana peppers can also change into colors like green, orange, or red, especially as they ripen over time.
When fully matured, banana peppers have a sweet flavor to them, and can be used for pickling, stuffing, and otherwise garnishing dishes for both aesthetic appeal and taste. They can commonly be found in food items such as pizzas, sandwiches, and relishes.
When Should You Pick Banana Peppers?
Although there are many factors that determine just the right conditions for picking banana peppers (e.g. soil composition, weather), a good rule of thumb is that banana peppers tend to mature within about 75 days. That said, it is a good idea to check at the 75-day mark to see if they are ready for picking.
Other factors you can consider for picking banana peppers are size of growth, color maturation, or both. On average, they tend to be at mature length between 4 to 8 inches, as well as change color from green to yellow to red.
That said, all of these aspects—time, size, color—are important for determining the best time to release them from the garden, as means of preparing them for consumption at the dinner table.
What Should You Look for in Banana Peppers?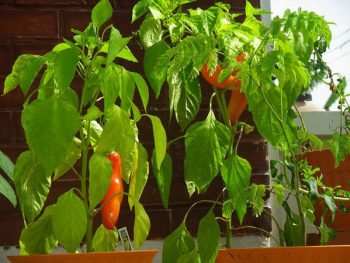 As previously mentioned above, a good banana pepper should be around 4 to 8 inches when fully matured, as well as not be a green color, for it signals that it is still under-ripe.
In addition, while picking them when they turn red at the final stage of maturation, picking them beforehand while they are still yellow is not a bad idea, especially if you prefer that nice shade of yellow that resembles the surface of a banana fruit.
Even better, you can pick the peppers at different stages of growth (red, yellow, or somewhere in between) for a lovely, colorful assortment that would be sure to grace your dinner table with an aesthetically-pleasing meal!
How Do You Harvest Banana Peppers?
Like any other plant or crop out there, harvesting banana peppers takes time, effort, and a lot of patience in order to ensure that they are ready to be consumed (and being tasty in the process!).That said, it requires a few guidelines as means of making it happen:
First, you will need to check for ripeness. Besides checking the size and color, get a feel for the texture of the pepper: you should feel that it is firm, but with a hint of softness which shows that it will more likely be sweet in flavor than sour and unpleasant.
Next, make sure that no leaves are in the way of getting to your banana peppers. Push them aside and, using some shears, cut the banana pepper off less than an inch from its source. Do not pluck them off, for doing so can damage the plant and prevent it from remaining healthy in the long run.
Continue to cut the banana peppers off before collecting them, rinsing them off at home, and storing them properly to be eaten at a later date. Typically, banana peppers can last up to two weeks- that is, if you have not eaten all of them by then!
For more information on how to find the best cutting tools, check out this article.
Conclusion
Banana peppers are a delicious and versatile crop to consider harvesting, for they can be used in just about any food recipe out there. Paying attention to the timing, size, and color of the plant will help you grow and pick some of the best ones out there. That said, it is time to get picking!
Happy gardening!