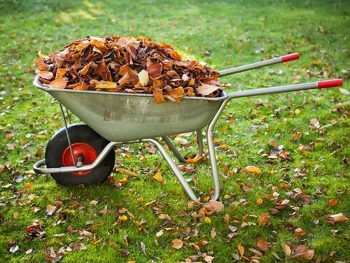 For many of you out there who tend to garden a lot, it is highly likely that you tend to go through a lot of plants, weeds, soil, and other products out there just make your garden what it is today, i.e. beautiful and well-kept. However, all of these products take up a lot of weight, so it can be really heavy when it comes to carrying them around with you wherever you go. Not to forget that it can be painful and annoying.
With that said, you might find it a good idea to invest in a garden cart. Similar to a wheelbarrow, garden carts are a great way to load up and transport your gardening items to and from the area, without as much sweat and tears to go around.
At the same time, though, it can be difficult to discern and pick out one that is the best for you. Hence, we are here to help! Learn more in this article about ways to find the best garden cart for you, as well as receive some suggestions to get you well on your way to a lovely, clean garden. That now said, let's begin!
Comparison of Top 5 Best Garden Carts 2021
**Below, you'll find more detailed reviews but you can also click links above to see current prices and read customer's reviews on Amazon.
Reviews of the Best Garden Carts
Suncast LC1250D Poly Rolling Lawn Cart
Suncast LC1250D 15.5-Gallon Capacity Poly Rolling Lawn Cart does a solid job of storing and using products for making your garden look its best, clean self. It is also lightweight in design, made from plastic and so able to be moved around with ease. All in all, it is low-maintenance, while also doing the work for you at home in your garden.
Pros
Stores up to 15 ½ gallons worth of gardening product, which is a good, reasonable amount to handle and move around.
Is made from plastic, thereby giving it a lightweight durability to it for a pleasant, long-lasting experience.
Is especially great for collecting garden by-products, including lawn clippings and other debris to keep your garden clean.
Cons
Tends to tip backwards, even without anything stored in it, so there is room to improve on its stability.
Gorilla Carts Pneumatic Garden Cart
With 10-inch pneumatic tires and a 600-pound storage capacity, Gorilla Carts Poly Garden Dump Cart can put on a hefty load for any of your gardening projects. Its quick-release dump feature makes for a simple disposal of debris and other waste products from the garden, so that you do not have to manually make the effort all by yourself.
Its padded pull handle is a bonus, so that you can feel more comfortable pulling otherwise heavy material during your gardening work.
Pros
Contains of large, 10-inch pneumatic tires that are easier to handle and easy to replace in case they go flat.
Can take up to a whopping 600 pounds of products to satisfy your gardening needs.
Has a quick-release dump feature for easy disposal, so that you do not need to put in all of the work.
Cons
Assembly can be difficult to do, which can be very frustrating.
Gorilla Carts GOR866D Heavy-Duty Garden Cart
Also from Gorilla Carts, Gorilla Carts GOR866D Heavy-Duty Garden Poly Dump Cart can hold up to a whopping 1200 pounds of gardening material, all the while made from a rust-resistant poly bed, steel frames, and black finish coating to it for simplicity and elegance.
It has a padded convertible handle that can be either pulled by hand or fastened to a truck for even more ease.
Pros
Holds up to 1200 pounds of gardening items for the ultimate storage capacity.
Made from sturdy material, including a rust-resistance poly bed, steel frames, and finished off with black coating for style and durability.
Its padded convertible handle can be used by pulling with the hand or attached to a moving vehicle to move from place to place.
Cons
Is likely to rust, even with its black coating on the outside of the cart.
Smart SLC450 Garden Cart
(Editor's Choice)

Already assembled upon arriving in its package, Smart Garden's black cart is simple, but rugged and easy to handle for just about any gardening project you decide to do in the near future. Although it is lightweight, it is also sturdy, so you will not need to worry about it breaking down during your next gardening activity.
Pros
Is already pre-assembled upon receiving it, so no need to waste time putting it together; you can get right to gardening immediately.
Is both lightweight and sturdy.
Is easy to handle, regardless of its weight and material.
Cons
Can be a bit on the small side, especially for taller people. The handles might be too short for them.
Mac Sports Collapsible Folding OutdoorUtility Garden Cart
Although this product from Mac Sports is called a "wagon," it still has the properties of a garden cart with its massive storage capacity to be able to satisfy your gardening needs. What makes this particular item distinctive is its foldable interior, which can be opened up and closed for storing items and being stored away when not in use, respectively.
Pros
Has a foldable feature, so that you can both store items and store it away in a compact position.
Is roomy in size and holds up to 150 lbs. worth of gardening material.
Accessories come with an adjustable handle and two mesh cups to carry beverages should you be working long hours with few breaks.
Cons
Becomes difficult to pull at 40 lbs., which defeats the purpose of its 150-lb. maximum load.
Things to Consider When Picking out Your Garden Cart
With the wide range of different carts out there, it can be a long, even daunting process to finding the best one for you. Even more so, wheelbarrows are very similar to garden carts, which puts you even further in the diversity of carts to choose from.
With that said, we are here to distinguish and clarify such differences to help you be more prepared once it comes time to tending to your garden:
Garden cart versus wheelbarrow
There appears to be a common misconception that garden carts and wheelbarrows are interchangeable with each other, but in actuality, that is not the case. Instead, there are many differences to keep in mind when debating whether to choose a garden cart or a wheelbarrow for you next gardening project.
Shape
Normally, garden carts are straight and flat, with two or more wheels, thereby making it sturdier to stand up. Wheelbarrows, on the other hand, have sloping sides and usually no more than two wheels. The downsides for garden carts and wheelbarrows, however, are that they can be difficult to handle or less stable to keep up, respectively.
Size and Strength
This relates to both garden carts and wheelbarrows, since both of them can come in either large or small sizes, depending on just how much you want to load up for planting. Strength-wise, having a larger garden cart or wheelbarrow is the way to go.
Garden Soil
It also refers to the terrain, whether it is smooth, rocky, or uneven. As a rule of thumb, garden carts work better and easier on rocky soil, while wheelbarrows are more-conveniently used for smoother surfaces. Overall, it depends on the topography of your garden.
Material
Plastic.

Often made from synthetic, polyurethane material, plastic is good for being resistant to outside weather, and generally durable. However, it needs to be thick enough to do so.

Steel.

Incredibly strong, steel is able to last a long time, as long as it is prevented from rusting. It might require some work in order to avoid it from eroding over the long-term period.

Wood.

It feels solid, and it can be subjected to some damage, but otherwise it is the least durable in this group. In addition, it can change shape when exposed to water or other similar materials.
Tires
Otherwise known as "wheels," the tires of a garden cart or a wheelbarrow need to be sturdy and stable, in order to last through long bouts of gardening. Having pneumatic, or "air-filled" tires are more likely to go flat, but at the same time are easily replaceable. Otherwise, solid-filled tires are better for tough, uneven surfaces, but not as easy to handle.
Easy of Handling and Unloading
You might think that bigger means better, which can be true, but you will also need to consider whether you will be able to handle the weight. Granted, being able to load a lot of products onto your garden cart is a positive aspect, but if you cannot even lift or maneuver it around, then it defeats the purpose of efficient gardening.
Gas-Powered or Electric
This comes particularly in garden carts, which can be a huge life-saver when being used. Gas-powered ones are stronger than electric ones, but release more by-products into the environment, which might not be optimal. In the end, it is up to you.
Our Top Pick
Altogether, the winner of this roundup goes to Smart SLC450 Garden Cart.
While simple in design, it is nevertheless lightweight to easily carry around, along with being sturdy in its material to last a long time. Additionally, it is easy to handle, and overall it makes for a pleasant gardening experience at home.
Have you found this breakdown helpful? If so, please let me know in the comments. Be sure to share your own recommendations!
Happy gardening!