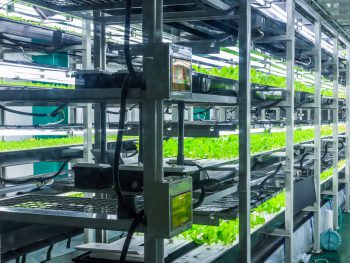 Considering that you are an avid gardener and are always looking for ways to expand and challenge yourself when it comes to growing plants, flowers, and crops, perhaps you might be wondering just what "hydroponics" mean.
In essence, hydroponics refers to a type of agricultural process which uses sand, liquid, and added nutrients to cultivate such entities.
However, the most important aspect is that it does not use soil to do so. It is similar to grow tents, in some ways, but more concentrated on the nutrient system.
Just how is this system effective, then, for growing things? Maybe you are thinking that plants must need soil in order to survive, but in fact, by simply having the essential nutrients to cultivate them.
They can actually directly extract the nutrients from the material, rather than having to be in soil and go about searching for them. In this way, the growing process is quicker and more straightforward.
That said, we are here to help you in this article choose the best hydroponic system for you, as means of guiding you to grow some of your best, healthiest crops in your garden.
We will give you the basics of what to consider when first choosing a good hydroponic system, then recommend you some of our choices to get started. Soon enough, you will have a beautiful garden to call you own.
With that all said and done, let us get to it!
Comparison of Top 5 Best Hydroponic Systems 2021
**Below, you'll find more detailed reviews but you can also click links above to see current prices and read customer's reviews on Amazon.
Reviews of the Best Hydroponic Systems
Power Grow 6″ DWC Hydroponic System
Power Grow Systems' hydroponic kit is a great way to build deep water culture for your plants to be cultivated and also thrive.
With a FDA-approved Bucket and 6-inch lid, it offers an easy-to-use experience for you, along with anyone else with an avid green thumb, to enjoy using for growing some of the best crops out there.
Pros
Comes with all of the necessary equipment you need to get started, so no need to go out and spend more on extra items.
Has an air pump that is great for producing extra bubbles and air for oxygen replenishment for the plants to grow and thrive.
Air pump also has a control dial to allow you better handling of the how much air gets placed into the system.
Cons
The pump might not be strong enough for a 5-gallon system.
General Hydroponics EcoGrower Drip Hydroponic System
Containing a spider-drip system and nutrient solutions, General Hydroponics' hydroponic system is able to grow large plants to satisfy you for a long time.
It comes with a massive 17-gallon reservoir, as well as plenty of other items (e.g. insert lid, air pump, clay pebbles) to get you well on your way to gardening.
Pros
Grows large plants with its large 17-gallon reservoir for a high-quantity and a high-quality garden.
Easy to set up, thereby leaving you more time to get into planting and whatnot.
Features make it simple for both beginners or professional gardeners to start growing what they want to grow.
Cons
Fairly high maintenance, as it requires you to drain and clean the reservoir every 1 to 2 weeks.
DWC 10″ Hydroponic Bubbler Bucket System by PowerGrow
(Editor's Choice)

Clean and precise, PowerGrow's hydroponic bucket system offers plenty of easy features so that even beginners will not have a hard time to navigate it for their next, big gardening project.
For instance, it has water-level indicators on the buckets, as well as a drain for simple cleaning, along with four growing sites that is at once plenty, but also manageable.
Pros
Easy to set up and navigate, which is good for beginners to get started with before moving on to other types of hydroponic systems.
Includes precise measurements on the bucket for easy draining and cleaning.
Good value for the results that you receive after planting it.
Cons
pH needs to be adjusted manually through the tube, instead of self-adjusting.
Pathonor Indoor Hydroponics Grower System
Consisting of a basin cover and a planting basket, Pathonor's indoor hydroponics grower system produces dark material as means of preventing algae from entering the buckets, thereby keeping your plants happy and growing.
On the basin itself, there is a chug cylinder, which can function was both producing air bubbles for your plants as well as transporting nutrient solution to them.
Pros
Is an aeroponic system so that plants can receive more oxygen than usual, thereby contributing to better, faster growth.
Contains a chug cylinder which is versatile in that it can at once produce air bubbles to cultivate oxygen for your plants and can also transport nutrient solution to them.
Also has a cloner to clone up to five cuttings for a more efficient, economical growing experience.
Cons
A bit noisy when water is circulated, but not a huge problem.
HTG Supply Bubble Boy DWC Hydroponic System
Perfect for beginners, HTG Supply's DWC hydroponic system comes well-equipped with an electrical pump, as well as complete instructions and tips to easily guide you along so that you can do an excellent job of setting up and maintaining your plants… just like the pros!
Pros
Consists of a large dual-outlet air pump and a high-quality air stone for better oxygenation to give your plants even more nutrient fortification than ever.
Contains a heavy-duty black reservoir for no light filtering, thereby keeping the place in darkness and to prevent algae from growing, and thus keeping your plants healthy and growing.
Comes with Hydrostone clay pellet grow medium for great nutrients and mineral fortification for your lovely plants.
Cons
Bucket lid is slightly larger than the bucket itself, which might not only let unexpected light into the area, but also can cause nutrient solution to spill out a bit onto the sides.
How to Find the Best Hydroponic System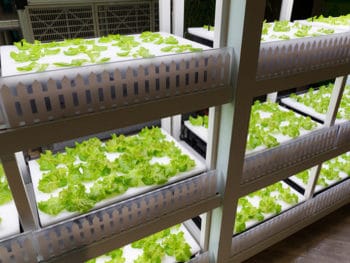 To start, you will need to know that hydroponic systems are various and all of them have their distinctive features which will depend on how you would like to grow your crops. Here are the types to consider:
Ac

tive versus passive system.

As its name suggests, an active system is one that actively circulates the nutrient solution, often so through a pump. On the other hand, a passive system relies on the capillary movement of a wick to get through to the nutrients, then to the plants.

Recovery versus non-recovery system.

The former is used to re-circulate nutrients for a continuous feed, while on the other hand non-recovery systems directly apply nutrients to the plants, which is then not replenished, or recovered.

Bare Root versus substrate system.

The bare root system is, as its name implies, one that does not use a growing medium, or rather items like perlite or vermiculite, to cultivate plants. On the flip side, the substrate system uses a growing system as support for the plants to remain in good and healthy shape.
All of these three different categories can then be combined together to form distinctive hydroponic systems, of which you might want to consider here:
The Continuous Drip
Considered a good "beginner system" for those new to hydroponics, the continuous drip is an active, substrate system that requires a pump to push nutrients over to plants.
It may or may not be a recovery system, for it depends on whether there is a re-circulation tray to make it happen.
The Ebb and Flow System
This is an active, recovery system that moves nutrient solution to plant roots that are depleted of oxygen, thereby replenishing them with oxygen.
After a certain while, the tube drains water down to the reservoir, and in general is low maintenance for beginners to also get started with.
The Nutrient Film Technique
Called "NFT" for short, this active, recovery system has slanted grow tubes for gravity to naturally place the solution back into the reservoir.
Generally speaking, solution is pumped into a grow tube where the plant's roots are exposed, and overall are more high maintenance than other ones out there. It certainly helps to have some experience when operating this particular system.
The Wick System
This is a passive, non-recovery system which does not use a pump, but rather a wick (candle or oil lantern) to move the nutrient solution from the growing medium to the plant's roots.
While relatively more inexpensive than active routes, the conditions they produce can be a bit too wet and unproductive for them to successfully grow.
Aeroponic
Constantly sprayed with nutrient solution in an active, recovery system, the aeroponic method is a subset of the bare root system in which roots are placed in mid-air and constantly receive oxygen through it.
As a result, it can generate lots of growth within the plants. However, this method is best left reserved for the advanced gardener, and so with time and experience, you can get there as well.
Our Top Pick
Overall, the winner of this roundup goes to DWC 10″ Hydroponic Bubbler Bucket System by PowerGrow.
Not only is it easy and straightforward to set up and manage, but also it offers precise measurements on the buckets to keep you in check when gardening.
This is especially a good one for beginners to start out with, and it can yield good results with some love and care.
Was this article helpfull? Please feel free to share this article with your friends and family or leave a comment below if you have any questions about hydroponic system.