"I hope you love the products I recommend! When you buy through links on sharycherry.com, I may earn an affiliate commission."
If you are a fruit lover, you know for a fact that your favorite fruit may only be available during some certain months. Yes, there are fruits that are available all year round and can be bought from any marketplace or grocery – like oranges, bananas, apples, mangoes, and peaches – but there is quite a number that you cannot be able to enjoy anytime you want.
You have to wait for the right season to come around so that you can satisfy your craving. Fruits from the berry group – cherries, in particular – are among them, unfortunately. You cannot always have them anytime you want.
Cherries are consumed in a variety of ways. They include the following:
Fresh
Juice
Frozen
Canned
Fermented (as in wines)
Brined
Dried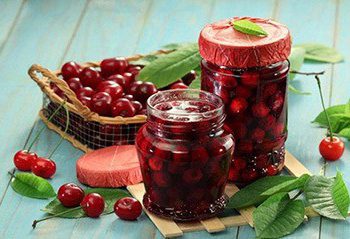 So, When Is Cherry Season?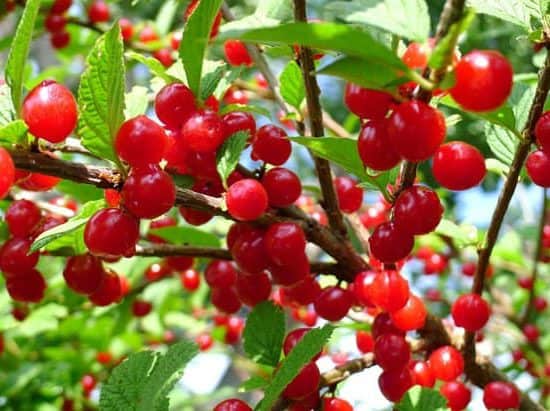 For you to be able to understand how the cherry season comes around, you need also to have a better understanding of the climate and the different varieties of cherries that exist. Around April – when Spring is in full bloom – the Brooks cherry, which is native in Bakersfield in Southern California – are in abundance. You will be able to satisfy your craving for ripe, succulent, mouth-watering Brooks cherries all you want.
The cherry season then moves northward to the Modesto/Stockton area, and the harvest season usually ends by the early days of June.
By June, cherries from Washington are ready to be harvested. The harvest season usually starts in the Mattawa/Pasco area and will, again, be moving northwards to Wenatchee, Chelan, and Okanagan. Harvesting usually goes up until late August in areas that have a higher elevation, which goes as high as 3,500 feet above sea level.
Another variety of cherry is the Rainer cherries, which are usually darker and sweeter. There is also what is known as the Bing cherries, which are usually rounder and firmer than most. The differences are subtle, though.
Why Can't You Have Cherries All Year Round?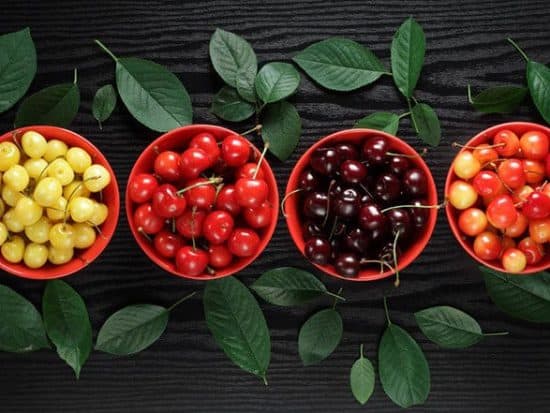 One thing that is really annoying about cherries is that they are highly perishable. Why? This is because they do not contain any stored carbohydrates like some fruits do, giving them a shorter shelf life. Since they do not last long, by around September, lots of the fresh stocks would have already disappeared until the next harvest season starts one again in April.
How Do Cherry Farmers Preserve Their Harvests, Then?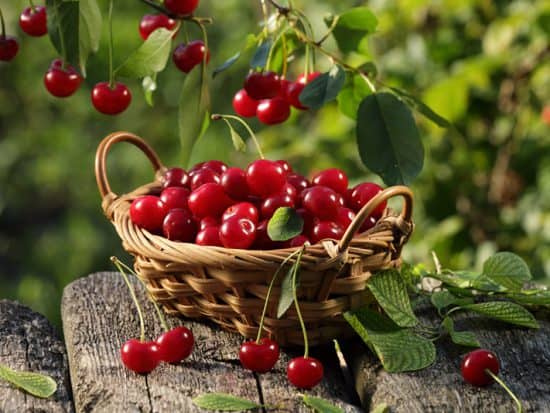 Aside from the fact that cherries are highly perishable, they are also very hard to handle since they are highly susceptible to bruising. Therefore, it is of utmost importance that the cherry farms are able to stick to the correct preservation process in order to keep them well-preserved to reach the packing line without having a big percentage on the reject bin. The process is called the "cold chain process".
The cold chain process entails keeping the cherries cool during the whole process, ensuring the maximum amount of freshness that can be preserved. How is it done?
The Cold Chain Process
Cherries are made to float onto the packing line on cascades of water. This helps protect them from any damage that can be brought about by bruising.
Nets allow for the debris and leaves to be removed from the lot.
The cherries then go through a cutter in order to remove the stems that hold them in a cluster, breaking them free from each other.
The cherries are then sorted out into different sizes either manually by trained personnel, or electronically with the help of a computer sorter (the sorter scans the cherries, and automatically sorts them).
Hydro-cooling is done after the sorting to ensure that the quality of the cherries is maintained.
Packing is then done in a variety of boxes, bags, and cartons and is also categorized into various sizes and weights.
The different packages are then labeled. Shrink-wrapping is also another option.
The cherries are then stored in the cold storage or refrigerated trucks for transport.
The cherry harvesting season usually lasts for four months (beginning in April all the way through July), but the prices also vary. There are peaks in the season. In California, the peaks are by the end of May through the beginning of June.
Prices also tend to vary. California cherries usually fetch a higher price than the Washington cherries, whose peak season is in early July.
While it is the Pacific states that are the United States' biggest players in the cherry-farming industry, other states also grow them. As a matter of fact, cherries are also commercially grown in Michigan, and most of these cherries are the ones that are being used for commercially-produced cherry pies that are usually common during your 4th of July celebrations.
Traverse City, located in Michigan, plays host to the annual National Cherry Festival, which is going to fall from the 1st until the 8th of July next year.
Feel free to leave comments below and please share this article to your friends if you like it, thank you!