"I hope you love the products I recommend! When you buy through links on sharycherry.com, I may earn an affiliate commission."
When it comes to getting your daily dose of fruits and vegetables, perhaps you do your best to do so. From ripe tomatoes to wholesome carrots, you stock up on these items whenever you go to the supermarket for your weekly groceries.
Recently, however, you have decided to try something different and instead choose to buy broccoli for trying out.
While you might not have liked them as a child, you have learned to acquire the taste and even enjoy it as you got older. Now, you would like to cook and consume them again, all within the comforts of your home.
However, you might be wondering just how long does broccoli last, whether cooked or not cooked? It is important for you to know, since it can determine how quickly you have to use them before they go bad.
You might not be so sure how to tell if it is still good or not, and so we are here to help! Read on to learn more in this article on the shelf life of broccoli, as well as receive answers from our frequently-asked questions about this green vegetable.
Soon enough, you can get to eating and enjoying them in no time. Without further ado, let's get started!
What Are the Health Benefits to Eating Broccoli?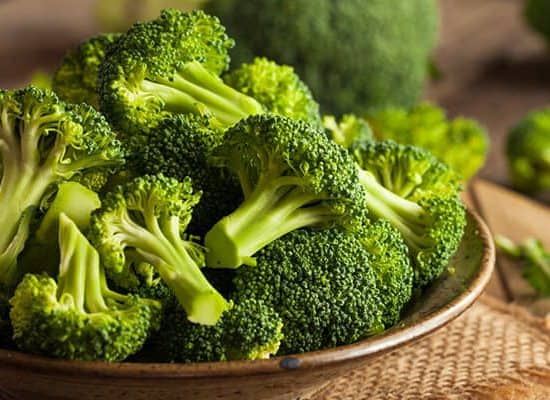 Nicknamed the "green machine," broccoli is packed with an abundance of flavors and nutrients that will be sure to satisfy your daily dietary requirements without any problem.
That said, just what does it contain? For starters, broccoli has anti-inflammatory properties that can be used to reduce high blood pressure, as well as the chances of cancer and other possible diseases and sicknesses.
Not only that, but also it has omega-3 and antioxidant effects for a healthier immune and respiratory system, as well as prevent diabetes (or otherwise reduce the symptoms of it).
Vitamin and nutrient-wise, it is extremely rich in dietary fiber, along with vitamin B6, vitamin E, and vitamin A. Nutrients include calcium, phosphorus, manganese, and so much more.
You might not have been convinced at how good broccoli is for you before, but now you probably are!
How Long Can Broccoli Last?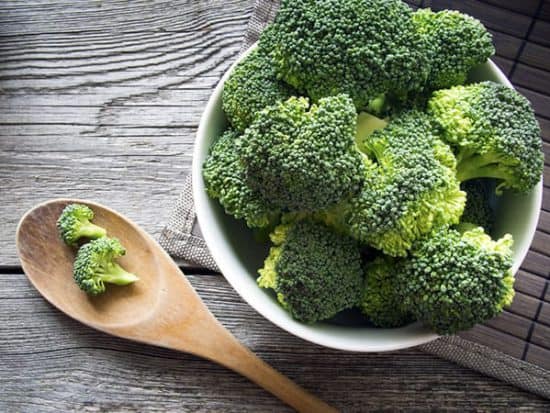 Depending on whether you have already cooked the broccoli or not, this green vegetable has a decent shelf life. When stored in the refrigerator, fresh broccoli can last anywhere from 7 to 14 days, whereas when it is cooked, it lasts 7 to 9 days.
Visually-speaking, you can tell if broccoli has gone bad by the change in color. For instance, you might see broccoli turning from a bright green color to a dull, yellow one. Texture-wise, you might see it become soggy and limp from its previously-crisp and healthy form.
Finally, tips for storing broccoli for better shelf life is to blanch them (e.g. boil, then submerge them in ice water to stop the cooking process) before sealing them in plastic bags and freezing them. By doing so, you can prolong its shelf life for up to 8 months.
Any Broccoli Recipes to Share with Us?
From boiling to steaming to roasting them, broccoli is an incredibly-versatile vegetable that can be prepared a multitude of ways.
Some methods, however, might be healthier than others, since some lose less vitamins and nutrients in the process than others, e.g. steaming preserves more nutrients than, say, boiling.
Regardless of what you decide to do, in the end, it should yield a delicious, wholesome dish that you can enjoy at the dinner table with company or alone. Here, we share an easy recipe that you can whip up at home:
Broccoli And Sage Pasta
Ingredients: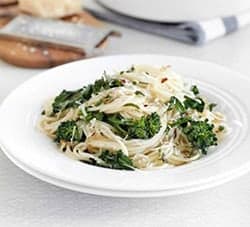 140g quick-cook spaghetti
140g Tenderstem broccoli, trimmed and cut into 5cm lengths
3 tbsp olive oil
2 shallots, sliced
1 garlic clove, finely chopped
¼ tsp crushed chillies
12 sage leaves, shredded
Grated Parmesan (or vegetarian alternative), to serve (optional)
Directions:
Boil the spaghetti for 1 min. Add the broccoli and cook for 4 mins more.
Meanwhile, heat the oil in a frying pan and add the shallots and garlic. Gently cook for 5 mins until golden. Add the chillies and sage to the pan and gently cook for 2 mins. Drain the pasta, mix with the shallot mixture in the pan, then scatter with Parmesan, if you like.
Source: BBC Good Food
Conclusion
All in all, broccoli is a super healthy vegetable that can be prepared in so many ways (boiling, steaming, roasting) and surprisingly can keep for a good while in the refrigerator.
By taking careful measures to ensure that it keeps well, you can be assured that you will have a good amount of vegetables to turn to for your next big meal.
Did you found this article helpful? Please let me know in the comments and share with someone you know!