"I hope you love the products I recommend! When you buy through links on sharycherry.com, I may earn an affiliate commission."
Perhaps you might be wondering: do perennials come back every year? Especially when it comes to growing your own plants in your garden, knowing just exactly what perennial plants are can be a bit tricky to figure out.
However, by knowing the differences between perennials and other types of plants like annuals and biennials, as well as their growing benefits and how to care for them, you'll be able to discover the life cycle of perennials, which can help you profit from a beautiful garden.
Without further ado, let's get started!
What Are the Differences Between Perennials, Annuals, and Biennials?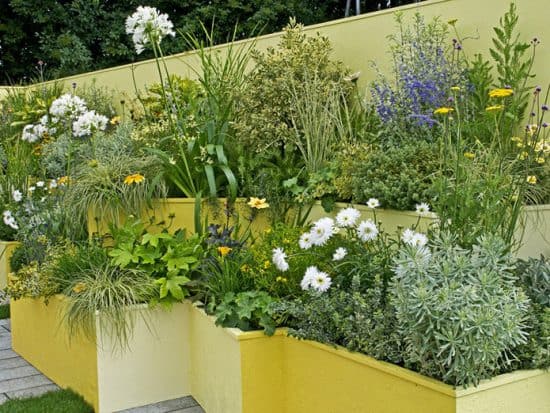 Annual plants are those which only live for a single growing season. During this one season, they produce seeds before they die, but grow for a rather long period of time, from spring to autumn. In the end, they need to be replaced with new ones every year.
Biennial plants, on the other hand, live and grow up to two seasons (hence the prefix "bi-," meaning "two"). Towards the end, they set their seeds before they die off.
Perennial plants, then, have the longest growing season, which can span anywhere from three to five years (although there have been some hardier ones than can grow for up to twenty years). They tend to mature up to their second year, and often have short blooming periods from one to three weeks. They don't need to be replaced as often as annuals and biennials.
For more information on the differences between the types of plants, especially that of annuals and perennials, refer to our previous article on them here.
What Kinds of Plants Are Considered Perennials?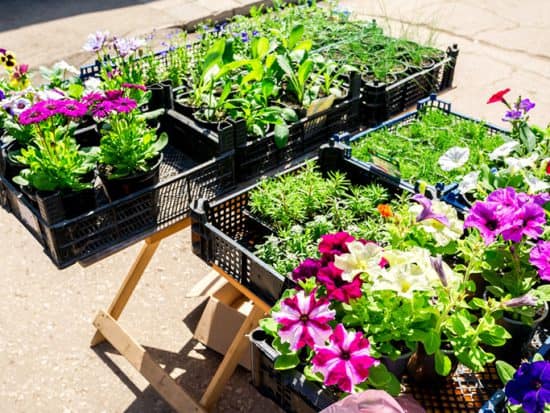 Often times, green and woody plants such as trees are considered perennials. However, perennials can be divided into two categories:
Deciduous perennials: Not only do deciduous perennials refer to certain types of trees, but also to particular flowers such as asters, lilies, and tulips. Typically, they bloom for one part of the year (spring and summer) and become inactive during the rest of the time.
Evergreen perennials: Certain trees such as pine trees are considered evergreen perennials which tend to grow all year-round, instead of only one part of the year.
What Are the Benefits to Growing Perennials?
Especially if you're growing perennial crops, there are plenty of advantages to harvesting them over annual or biennial ones. Here are just a few:
They Lengthen the Harvest Season
Compared with annual plants, perennials can extend the harvest season rather than limiting it only to one, short period during the year. You can especially tradeoff between harvesting annuals and perennials to keep a consistent flow of crops grown throughout the year.
They Benefit the Environment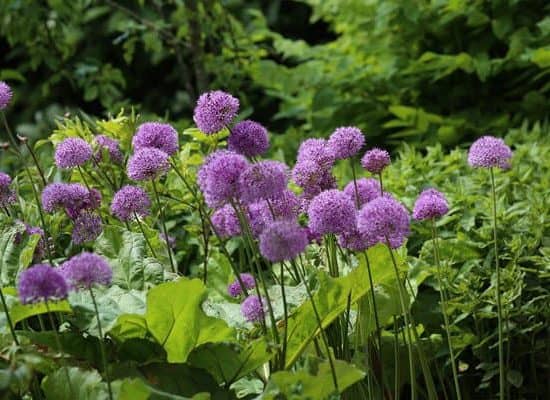 Believe it or not, growing perennials can be great for helping maintain the environment. Here are two benefits to doing so:
Enrich the soil: Also known as "soil builders," perennials enhance soil content by limiting the amount of tilling involved in gardening, as well as improving organic matter within the soil and its water holding capabilities.
Improve the ecosystem: Perennials such as trees help hinder the spread of global warming by taking in more carbon dioxide while also keeping microclimates around them in check, which helps animal and fungal habitats survive.
They Are Versatile
Besides being an easy crop to maintain, perennials also have many other jobs in the garden. They can offer extra fertilizer for themselves and other crops around them, as well as help with pest control. Plus, they provide an aesthetic garden to look at!
How Do You Care for Perennials?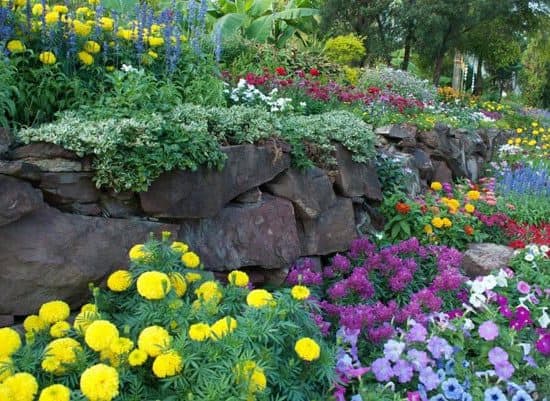 Caring for perennials isn't as hard as you think it is. With the right resources and adequate amount of time and care, you'll be able to grow them easily. Here are some tips:
After planting them, water them well before laying a few more inches of soil over the plant; this is to ensure that the water is well-kept underneath the soil, as well as to prevent weeds from growing.
Cut off dead flowers off your plants, using a technique called "deadheading." This hinders seeds from setting and creating more unwanted flowers in the garden.
Avoid overcrowding the perennials by spacing them apart when planting them, as well as dividing them into groups when they do start to crowd.
Especially if you have poor soil, fertilizing the perennials is the way to go. Just be careful not to over-fertilize!
Take Away Message
To go back to the question: do perennials come back every year?, the answer is that yes, they do return. However, they don't live forever, but rather only for a few years until it's time to replace them. To keep your perennials in good shape, here's what you can do:
Know the difference between perennials, annuals, and biennials.
Know which plants are perennials.
Know their benefits on the environment.
Know how to care for them well.
Hope you enjoy the article. If you have any questions, feel free to comment!