"I hope you love the products I recommend! When you buy through links on sharycherry.com, I may earn an affiliate commission."
Are you a dedicated gardener who enjoys nothing but tending to their flowers, plants, and crops every waking moment of the day? If so, then perhaps your toolshed is just about stocked with everything that you need to make your beautiful garden a reality.
However, when it comes to weeds, it can be a painful, unavoidable process. Even if you tend to your garden every single day, you will still discover weeds that can be a big hassle to remove; what makes it even more irritating is that, once you remove some, more will continue to pop up! Perhaps you are at your wits' end about this, and that you would like to do something more about this situation.
That said, this is where weeding tools come into action: say goodbye to pulling out weeds by hand and instead hello to these distinctive gardening appliances to keep your backyard looking fresh and clean. Considering that there are many different ones to choose from, it might be a daunting process for you, but all the same, we are here to help!
Learn more in this article on how to find the best weeding tools for your beautiful garden, as well as receive recommendations to get yourself started in the process. Soon enough, your garden will be weed-free in no time. With that said, let us get started!
**Below, you'll find more detailed reviews but you can also click links above to see current prices and read customer's reviews on Amazon.
How to Prevent Weeds from Happening in the First Place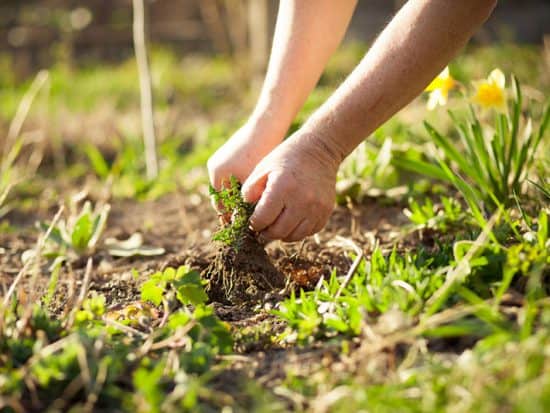 Before we get started, you can potentially avoid all of this weed problem by preventing them in the first place. How do you do so?, you might ask. In other words, taking measures to lower the chances of weeds from sprouting up can make your gardening experience much easier, and even though they will still be a few weeds here and there, they will be more manageable to handle.
That said, here are some weed-preventing strategies for you:
Chemical Weed Suppressant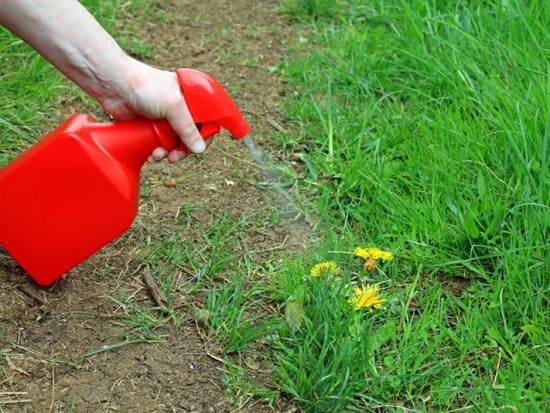 As its name suggests, chemical weed suppressant is, evidently, used to suppress or otherwise tone down weeds in your backyard. It works through its large mixture of different chemicals to combat the invasive plants by slowing down or otherwise killing off the weeds upon contact.
However, just like with any other product out there, some suppressants might be more effective than others, while the weeds themselves might over time develop resistance to the particular brand you use.
Deadheading
Also known as "weed removal," this refers to the strategy of removing weeds before they weeds, catching them early on in the process so that they do not mature and spread everywhere.
That said, the longer you wait to remove them, the longer those weeds will stay in your garden and the harder it is to remove it without risking the damage of the plant's own roots and health.
Mulching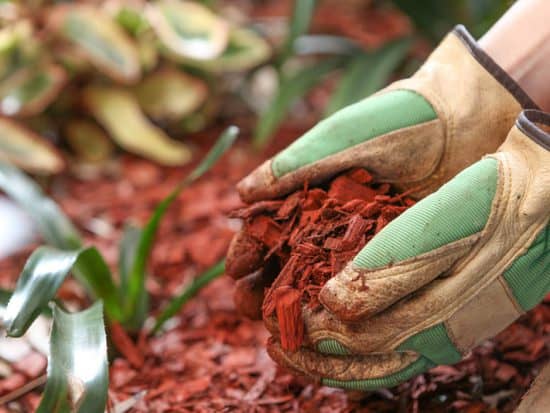 In essence, mulching is a strategy used to cover up the surface of the soil, as means of suppressing any possible weeds from growing over it in the process. It does through using, of course, mulch, which is a blend of different items including tree bark, straw, and compost, all of which not only destroy weeds, but also contain nutrients to fortify your flower's strength and resistance to weeds later down the line.
Intensive Cropping
This also refers to "dense planting" which means that you plant your crops close enough together so that you risk little with weeds since the crops are right beside each other. In other words, weeds will have a harder time accessing the plants since they will have already formed a tight-knit community group to bind together through combatting those pesky invasive plants.
However, the downside is that, if the weed were to be a particularly strong strain, then it can wipe out an entire batch of densely-packed crops, so it is all or nothing in this case.
Our article on how to kill the particular chickweed is a good place to get more ideas on how to prevent weeds from happening, so we encourage you to check it out!
How to Find the Best Weeding Tool for Your Garden
Even if you do your best to prevent weeds from happening, there are still those which spring up out of nowhere. That said, having a weeding tool can really come in handy in this situation. Here are some ideas to help you get started with it:
The Number of Weeds
While it is virtually impossible to count the exact number of your weeds in your backyard, having a general idea of how much there is out there can be a good indicator on just how big your weeding tool should be. For instance, a garden overrun by weeds requires a heavy-duty tool to take care of it.
In addition, you will need to see just what type of weed it is, since there are so many out there. Some are long-shaped, while others are short; some are perennial while others are annual. Gauging just what sprouts up in your garden can help you better figure out just what kind of tool you need to combat them later on.
Soil Type
Believe it or not, soil type can make a difference with weed growth, since moist ones tend to be more likely for them to spring up. Keeping tabs on the moisture level of your soil will be crucial, and perhaps there is a weeding tool out there that can also control for that aspect.
Long-Handled Versus Short-Handled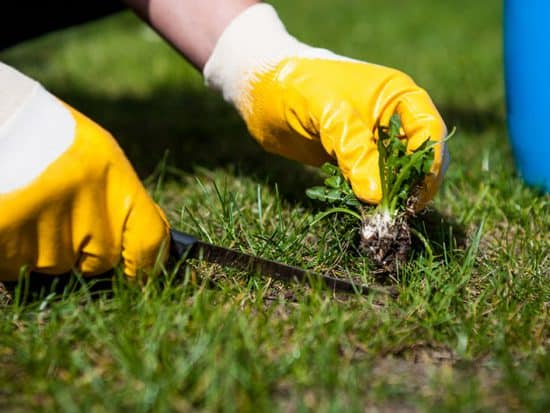 These two aspects are pretty straightforward, just because the former refers to tools that are long-shaped and can be used to reach tall or far-away places with ease while the latter is of a smaller size which requires you to get down and dirty in the garden, working close-up with the weeds. Again, it depends on your situation for this endeavor, so reflecting is necessary!
Chemical Versus Organic Versus Mechanical
Weeding tools can really vary, from chemical to organic to even mechanical. Once more, the status of your garden will determine whether it is safe for you to use chemical tools, or even appropriate for mechanical and organic ones.
Top 5 Best Weeding Tool Reviews for Your Garden
GUP Gardening! Hand Held Weeding Tool
Made from solid aluminum and a sharp "V" blade, GUP Gardening!'s weeding tool offers a sturdy and better digging mechanics to get right down to those annoying weeds that infiltrate your garden in no time flat. Its easy-grip handle also offers comfort while you go about weeding to your heart's content.
Pros
Made from aluminum for a sturdier, longer-lasting tool.
Has a sharp "V" blade to cut and dig through even the toughest of weeds.
Contains an easy-grip handle for staying comfortable while weeding.
Cons
Fork blade is not as sharp as imagined.
Opinion
GUP Gardening!'s weeding tool is a well-made product that I have used many times for gardening. The "V" blade is an interesting concept, as I have used it to dig deep into the weeds' roots to pull them out.
The fork blade is not very sharp, though, in order to penetrate the soil, but once in, it does the trick.
Hori Hori Gardening Knife
(Editor's Choice)

Besides cutting into the deepest of soil, Hori Hori's gardening knife can also dig, saw, transfer, plant, and otherwise weed out even the worst of weeds out there. Its versatile functions make for it a desirable tool to use for just about any of your gardening activities.
Even further, it measures and scoops dirt out, thereby making it even more of a useful product.
Pros
Is versatile in that it can dig, saw, plant, and weed out plants, whether benevolent or dangerous.
Is designed with a scoop function, as means to remove dirt as you are weeding.
Can measure out soil, including recording depth and so forth.
Cons
Might not be durable for everyday uses, especially if you garden a lot.
Opinion
I found Hori Hori's gardening knife to be extremely useful, for I not only used it for weeding, but also for planting and sawing away objects in the earth. Using it to measure and scoop up dirt were big pluses, too.
While I think it can be good for occasional use, this gardening knife might not be durable to use every day.
Fiskars Softouch Weeder
Large and curved, Fiskar's Softouch weeder is especially great for weeding out dandelions and thistles. Its Softgrip technology is helpful in reducing hand and wrist fatigue, so that you can continue using it over long periods of time.
Pros
Distinctive in removing dandelions and thistles, but can also remove other tough, invasive species from your garden.
Has a Softgrip technology for reducing hand and wrist fatigue.
Has a curved head with a forked design for easily pulling out weeds from their roots.
Cons
Not ideal for use in rocky soil, which can actually break it.
Opinion
Fiskars' Softouch weeder did a great job of removing some of the thistles which were just about to sprout in my garden. The product is also comfortable to handle, as it is made from soft material.
I had no trouble pulling out the weeds with the curved head and forked design, but struggled with using it on rocky soil; I will have to stick to smoother ones next time.
Homegrown Garden Tools Hand Weeder with Ergonomic Handle
This durable and rust-resistant hand weeder from Homegrown Garden Tools has a unique design to allow for weeds to be pulled up with relative ease. It comes in a noticeable bright-green color so that you cannot easily lose it, along with an ergonomic handle for easier handling.
Pros
Is durable and rust-resistant for a pleasant, longer-lasting use.
Comes in a distinctive bright-green color for visibility.
Comes in a burlap tote sack for easy storage.
Cons
Not as effective for smaller, thinner weeds, since the forked tongues are too big.
Opinion
This hand weeder from Homegrown Garden Tools has been nice and durable so far since I had purchased it a few months ago. I like how I can store it in a burlap tote sack, which was complimentary.
While it works well for larger weeds, it could do better with the smaller, thinner ones.
ARS KNK-MT211 Weeding Sickle
Especially solid for large, hefty weeds, ARS' weeding sickle cuts down on the time needed to weed out your garden, particularly if it is overrun with lots of weeds. It is made from high carbon steel that is made to last long and remain sharp over time, as well as have a twisted shank for the same function.
Pros
Is large and hefty, which makes it appropriate to slice through large and hefty weeds.
Made from high carbon steel for durability and sharpness.
Especially good for weeding raised garden beds.
Cons
Can be easily chipped when in contact with rocks.
Opinion
ARS' weeding sickle did an excellent job of getting my entire garden, originally infested with weeds, weed-free in no time; I was able to enjoy the time afterwards feeling ensured that my garden was back to its pristine shape.
However, the next time I used it, the blade struck a rock and chipped a bit, which made it not as sturdy as I had thought it out to be.
Winner of the Roundup
All in all, the winner of this roundup goes to the Hori Hori Gardening Knife. What makes this weeding tool special is that it not only weeds, but also cuts, digs, measures, and overall does a lot to make your garden look beautiful. Its versatility makes it an admirable contender for every other weeding tool out there, and it can be useful to use for just about any gardening activity you decide to do in the future.
Have you used one of these weeding tools? Let us know in the comments below if you found this article helpful, and share it with your foodie friends.
Happy gardening!