"I hope you love the products I recommend! When you buy through links on sharycherry.com, I may earn an affiliate commission."
Perhaps you are a huge fan of gardening, but find that certain conditions (i.e. cold weather, bad soil) are not often ideal for growing plants. Hence, it is imperative to find alternatives to growing. Indoor lighting is one option, as it simulates natural sun rays to cultivate plants despite not being outside. That way, you can grow items at just about any time of the year.
In this article, we are here to give you ideas on how to find the best light for indoor growing, as well as certain products to get you started.
**Below, you'll find more detailed reviews but you can also click links above to see current prices and read customer's reviews on Amazon.
Things to Consider When Buying Grow Lights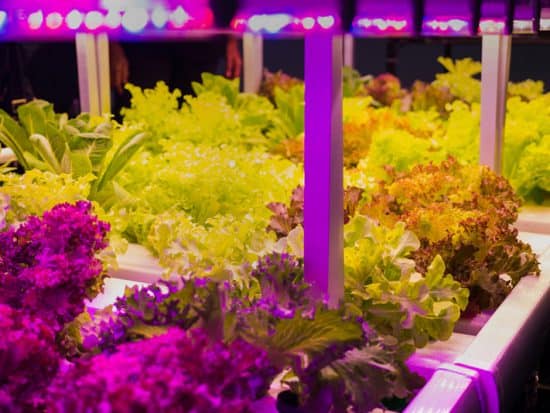 It is not just about picking any sort of light for growing your plants. Depending on what you are growing, it can make a difference as to how your plants turn out in the end. That said, here are a few things to keep in mind when it comes to selecting grow lights:
Know the Different Types of Lights
From certain-colored lights like red and blue to specialized ones such as LED and fluorescent, doing some research on each of these types of grow lights does not hurt at all. Here is a breakdown of the different ones:
Colored lights.

From red to blue to orange, each color has a specific function for plant growth. For instance, red causes plants to bloom by triggering their hormones while blue creates growth in bushes. Orange light produces heat to cultivate these plants.

Fluorescent.

A sub-category of blue light, fluorescent grow lights are a popular choice among gardeners since they are easy to install, save on energy, and generate light for a long period of time.

Incandescent.

This type of lighting is the least expensive option out there, but also does not have as long-lasting of a usage as fluorescent lights'. Nevertheless, they are also easy to install with little-to-no hassle.

LED.

Short for "light emitting diode," LED lights are lightweight and small in size which makes them easy to hang up indoors. This particular system is a relatively-new discovery, so it will take some time before we figure out its full potential in growing plants.
Figure out Which Lights Work Best for Which Plants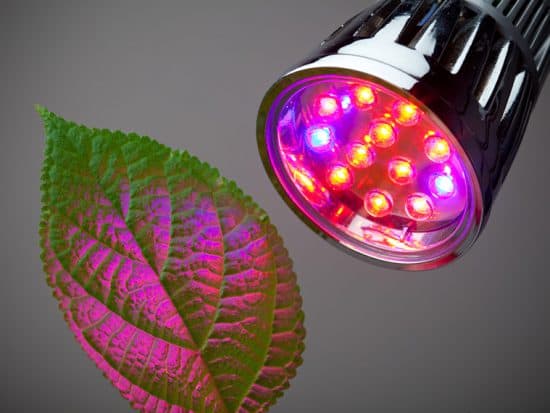 When choosing lights, you cannot simply base your decision on cost and power. Rather, you will have to consider if the light you are choosing is compatible with the type of plant you would like to grow.
For instance, fluorescent lights are full of blue light, which helps with cultivating plant bushiness. Therefore, they are ideal for seedlings when they have just been planted, to allow them to gather volume in the growing process.
Incandescent lights are best for growing either certain plants or a small cluster of them at one time, as their light output is strong and easily focuses on targeting a specific area for maximum growth.
LED lights balance between red and blue lights, which make it good for harvesting plants from its seedling stages to more mature phases.
Hence, whichever plants you decide to grow, knowing the different lights will make the cultivating process easier to manage.
Determine Grow Light Durability and Need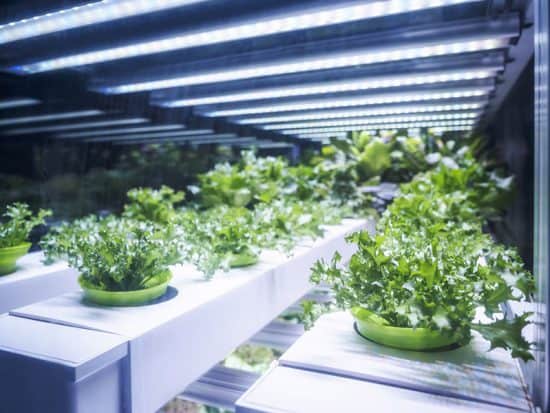 Ask yourself how long your plants require light to grow, as well as the life of your lightbulb at hand.
To demonstrate, fluorescent lights can have up to a whopping 20,000 hours while incandescent lights, while more powerful, burn out quickly at only 1,000 hours. Calculating how many hours is necessary for the plants to grow, as well as how long you are willing to keep the lights on, is a good process to consider when planting.
Also take into account that plants do not require light 24 hours a day, but instead need at least 6 hours of darkness to sleep. After all, plants are just like in that they also living, breathing organisms. Therefore, you can shut off the lights at certain times to allow for the plants to rest (and to save energy in the household).
Budget Accordingly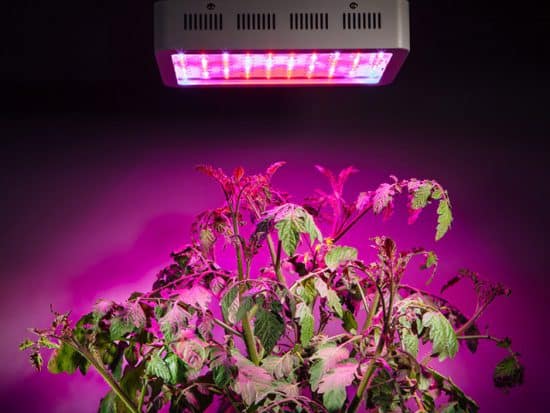 In essence, your budget is important, but should not be the ultimate deciding factor when it comes to purchasing good grow lights for your plants.
For instance, buying incandescent lights which are relatively inexpensive will save you money initially, but over time can add up, especially since they have very short lives which thereby require you to keep spending more on them in the long run.
On the other hand, fluorescent lights can be pricey, but burn up to twenty times longer than incandescent ones, which in the end can be more cost-effective. Again, it depends on your current budget situation, but basically, long-term quality is better than convenience.
Also, for more information on different grow lights, check out this article here.
Top 5 Best Grow Lights for Indoor Growing Reviews
Galaxyhydro LED Grow Plant Light
With two cooling fans and a total of 300 watts, Galaxyhydro's LED grow light has a hefty amount of features that can help your plants grow well. It includes both UV (ultraviolet) and IR (infrared) light, which help to both sterilize and promote good growth among the plants, respectively.
In addition, should the case be that one of the lights goes out over time, the product comes with a capacitor (called the Zener) as backup, in order to keep the lights working until you can replace. That said, you do not have to worry in case one of them stops working.
Pros
Contains a wide range of wavelength lights for just about any plant.
Has a balance ratio between UV and IR lights for promoting plant growth.
Comes with capacitor backups in case lights go out.
Cons
Lights do not have a very long lifespan, burning out within a year.
Cooling fan can be quite noisy when in operation.
Opinion
Galaxyhydro's LED grow light
comes very well-equipped with plenty of lights containing different wavelengths for different plant-growing functions. Even though they tend to burn out rather quickly, they also come with Zener capacitor backups to help replace them, at least temporarily.
TaoTronics Led Grow Light Bulb
This particular LED grow lightbulb from TaoTronics comes with a total of 3 blue and 9 red lights to keep a good balance between protecting and promoting growth among your plants.
For instance, it is great for growing flowers such as orchids and roses while also solid for cultivating crops like tomatoes and broccoli. It can be used to grow these items at just about any stage of the process, from seedlings to maturity.
The TaoTronics lightbulb has a lifespan of over 50,000 hours, so you may not have a problem keeping it going for a long time. That said, you can continue to grow many plants without having to worry about lighting concerns.
Pros
Fits into a regular bulb fixture for better convenience.
Has a timer for regulating light for the plants.
Cons
Lighting can be excessive, thus burning leaves easily.
Small coverage area (2 feet) which makes plant growth less effective.
Opinion
TaoTronics lightbulb
certainly emits strong light, and can be conveniently fitted into just about any bulb fixture so that you do not need to go buy one. Although the small coverage is a bit of an inconvenience, it is still powerful, and can be used for growing both flowers and crops at home.
Nanu Nanu Led Grow Lights For Indoor Plants
Reducing up to 90 percent of light consumption, Nanu Nanu's LED grow lights are a good way to save up energy and costs while in use at home. In addition, they come with a free cord and clipped lamp that makes it portable and easier to transfer from plant to plant for growing.
This particular product contains 2 red, 2 blue, and 1 white light within the lightbulb that can target warmth up to almost 21 feet in height. That said, it can be used to grow high-reaching plants such as bonsai trees with ease.
Pros
Cost-effective in terms of energy saved and spent.
Comes with a cord and clip for better portability.
Can target high area, especially tall plants.
Cons
Clip can be a bit loose and wobble around, i.e. unstable.
Light output might not be as strong as advertised.
Opinion
Nanu Nanu's LED grow lights
are good to use if you would like to save on cost and energy at home (especially since electricity can be expensive). The clamps and clips to attach the lamp to are not as attachable or sturdy as you might have expected them to be, but nevertheless they are complementary to the overall package.
Garden Nova LED Grow Light BulbFor Indoor Plants
(Editor's Choice)

Especially if you are new to gardening, Garden Nova's LED grow lightbulb can help you get started with its easy-to-use applications, thereby making cultivating a hassle-free experience.
While it might be small in size, it contains a super bright light. With a total of 12 lights inside, this lightbulb can help your plants grow to their full potential within a short period of time. From seed germination to root growth, this product can be good to use from start to finish.
In addition, some of the units will come with a complementary package of tomato seeds, so if you do not have an idea of what to grow yet, then Garden Nova already solves that problem.
Pros
Emits powerful bright light to achieve full effectiveness for plant growth.
Good to use from early seedling stages to root and bulb developments.
Comes with a complementary package of tomato seeds (for some units).
Cons
Does not come with a bulb fixture, although it can most likely fit in any fixture you have at home.
Opinion
Although some units do not come with the complementary tomato seeds (thereby disappointing some tomato-growing enthusiasts),
Garden Nova's LED grow lightbulb
nevertheless is extremely powerful with a long lifespan and is also cost-effective in its energy use, both of which are an ideal combination for enhancing plant growth for your garden.
Finer Homes Premium LED Grow Light Bulb
Touted for its photosynthesis production, Finer Homes' LED grow lightbulb prides itself in cultivating flowers, plants, and vegetables exclusively indoors with its strong light source. It comes with a complementary bulb extension plug to better serve your needs depending on what you intend to plant.
This lightbulb comes with a combination of red and blue lights that help promote budding flower growth and leaf production, thereby leading to healthy and rich end-products. While it might not serve well to cultivate a whole colony of plants, it can be especially well for small, individual plants that you choose to grow at home.
Pros
Good to use in both good and minimal light.
Lightbulb can be placed into any normal bulb fixture, such as desk lamps.
Comes with a free bulb extension plug.
Cons
Bulb extension plug might not be compatible with certain outlets (UK, Australian, etc.).
Cord is a bit short, so there is limited movability.
Opinion
Finer Homes' LED grow lightbulb
is not a bad investment to have, as it can be used to grow just about any plant, vegetable, or flower out there. The complementary bulb extension plug was a plus, although it might not work for some outlets (and is a bit short to begin with). Nevertheless, it has strong light that can grow your desired items in a short time.
Winner of the Roundup
Although all of these grow lights have their positive and negative aspects, the winner of this round-up goes to Garden Nova LED Grow Light Bulb for Indoor Plants. Its combination of strong, powerful light, a long lifespan, and cost-effectiveness in terms of energy production made it an all-around solid product. For the price, it is readily affordable while along able to last you a long time for planting more items in the future.
If you are interested in learning more about grow lights, feel free to leave a comment.