"I hope you love the products I recommend! When you buy through links on sharycherry.com, I may earn an affiliate commission."
Perhaps it is the fall season, and so plenty of leaves are falling all over the ground, whether in your backyard or garden. It can really be a nuisance cleaning them up, for it seems like whenever you sweep up one batch, another one comes falling down right after. You are probably at your wit's end about you, and you would like a solution to this problem.
From brush cutters to weed killers, you have racked your brain for garden-cleaning solutions for fallen leaves. That said, we are here to tell you that a simple broom and brush will not help you out, especially when there are so many leaves on the ground; after all, you would not want to spend hours merely clearing out all of the leaves in your backyard- that would be too painful.
Leaf blowers are a good alternative, but at the same time does not necessarily get rid of them in a convenient fashion; in other words, they basically blow the leaves out and away from your front lawn or backyard, which in the end requires you to sweep them up anyway, which can be extra work and a hassle.
What we propose to you instead is a leaf vacuum: with powerful suction and efficiency, this particular item can suck up any leaves out there while containing them inside of a container to empty out once you have finished your chore. Not only is it less time-consuming, but also more efficient.
How can you get started? Read more in this article in order to find the best leaf vacuum for your garden. We will give you tips and tricks on how to get started finding a good one, as well as offer you some of our suggestions to get you well on your way. Soon, your garden will be cleared of leaves. Let's get started!
**Below, you'll find more detailed reviews but you can also click links above to see current prices and read customer's reviews on Amazon.
How to Find a Good Leaf Vacuum for Your Home
Before you get started finding a good leaf vacuum, you will first have to consider the dimensions of your gardens, along with your abilities as a gardener in order to handle it. Here are the few tips to get you started:
Size of the Garden
You will need to figure out just how large your garden is. Whether just a small porch area or a wide, expansive lawn, gauging the size of it all will help you decide whether you need a small, occasional tool or a large, hefty one to last you a long time.
Location
Again, this goes back to point #1, in the sense that where you decide to suck up leaves makes a difference to which machine you choose to get. Aside from gardens and lawns, you might also need to use the leaf vacuum on gravel and driveways, perhaps even on patios and porches. Factor all of these in when getting your ideal leaf vacuum.
Handiness
The point refers to your skills and abilities: have you had experience working with leaf blowers and vacuums, or are you a complete novice to it? If you are one or the other, then you will need to find a leaf vacuum that works to your skill level, in terms of facility and convenience.
Having buttons within finger's reach, as well as other features within your grasp, will be a good starting point for you.
Things to Look for in Leaf Vacuum
You will need to look into the actual leaf vacuum itself, which can be a daunting process, but worthwhile in the end:
Type of Leaf Vacuum
You might also consider this point as "accessories," so that aside from the type of hedges, there are also little details that can make your hedge shearing experience more manageable. Here are the features:
1. Corded
Often paired with blowers, corded leaf vacuums are, as the name suggests, those which require you to plug the machine into a socket, in order for it to function. It is powered by electricity, which is good for a cleaner environment, but at the same time is more of a hassle to handle, since it is attached to a socket and harder to move around easily.
Plus, switching from blower to vacuum might cause a loss in power, so it might not operate as effectively.
2. Petrol
Heavy and powerful, petrol leaf vacuums are excellent for large areas of land, especially if you need it to clear all of those leaves in that big, given space. They require you to maintain the engine often, which can be a hassle if you do not use the machine frequently to begin with.
Plus, they can be quite pricey, as well as release emissions into the environment, so consider these aspects when getting one for your home.
Comfort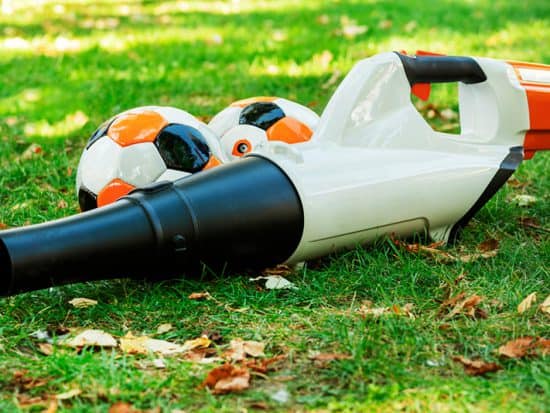 Especially if you are clearing a substantial area, it really helps to have a leaf vacuum that is comfortable for you to handle, since having a heavy and bulky machine without any support can really put you off from completing the task efficiently.
That said, two main features for comfort are handles and shoulder straps, both for offering an easier grip and support for the heavy object, respectively. Having those two essential aspects will then make your experience a more pleasant one.
Storage Space
This refers to both a waterproof collection bag and a place to store your machine when it is not in use. For the former, this is what you use to store leaves that are sucked up from the vacuum, and it helps to have it waterproof, since in some cases, it can leak.
As for the latter, finding a toolshed or space in your garage to place your vacuum when not in use will be beneficial; it also helps that the vacuum itself is not too big in the first place.
Top 5 Best Leaf Vacuums Reviews for You to Consider
Homdox 600W Electric Leaf Blower Vacuum
t only 3.3 pounds, Homdox's electric leaf blower and vacuum contains up to 600 watts of power, along with a speed of 16000 rpm. Light and portable, it takes the burden off of having the lug an otherwise heavy vacuum around, and it even comes with a litter pouch to keep your leaves inside.
Pros
Light and portable at only 3.3 pounds.
Comes with a litter pouch and a manual to get you started.
Is powerful at 600 watts and has a speed of 16000 rpm.
Cons
Might be a bit too small to be able to stand normally to get to the leaves.
Opinion
Altogether, I found Homdox's electric leaf vacuum to be quite convenient, for it was very light and easy to carry around.
However, it was on the small side, as I had to bend down a bit to get to the leaves, which might have been better if it were bigger.
Toro 51621 UltraPlus Leaf Blower Vacuum
(Editor's Choice)

Sold with varying speeds of up to 250 mph, Toro's Ultraplus leaf blower and vacuum offers you plenty of options to get you well on your way to blowing and sucking leaves out of your backyard. Its oscillating tube is big and flexible, able to filter through lots of leaves at once without getting jammed. It also has a bottom zip bag for easy storage.
Pros
Comes with different speeds of up to 250 mph.
Has an oscillating tube that is large and flexible enough to easily filter leaves.
Contains a bottom zip bag to store the leaves.
Cons
Zip bag is fragile, easy to break.
Opinion
Toro's UltraPlus leaf blower and vacuum offered very powerful service, for I was able to suck up a ton of leaves all at once. Even better, the oscillating tube made it hard for the machine to jam up from all of the leaves coming in, which I appreciated.
However, the zip bag broke in the middle of using it, so that was an inconvenience.
BLACK+DECKER BV5600 High Performance Blower/Vac/Mulcher
Consisting of a 12-amp motor, this 3-in-1 blower, mulcher, and vacuum is a good deal for taking care of your front lawn or backyard conveniently and efficiently. Able to easily switch from blower to vacuum, Black + Decker's high performance machine can make your gardening experience just a bit easier than it already is.
Pros
Has a powerful 12-amp motor.
Is a 3-in-1 machine: blower, vacuum, and mulcher.
Contains two speed selections, with speeds up to 250 mph.
Cons
Material might not be as sturdy or of high quality than others.
Opinion
I was very pleased at just how versatile Black + Decker's high performance machine was, since it was a blower, vacuum, and mulcher all rolled into one; I was able to use it for just about any project I had. Not only that, but it was very powerful, with adjustable speeds that I appreciated.
However, I felt that it was made from plastic, which made me question the sturdiness and quality of the machine.
WORX WA4054.1 Leaf Pro Universal Vacuum
Able to shift from brand to brand, Worx's Leaf Pro Universal machine is more so of a system to link machines up to rather than a machine in itself, but all the same it is versatile in its function. Compatible as either a gas or as an electric vacuum, Worx can be guaranteed to get your work done in no time.
Pros
Able to be adjusted from brand to brand of different leaf blowers and vacuums, thereby giving it versatility.
Is compatible to be either a gas or an electric vacuum, which is convenient for both small and heavy-duty jobs.
Comes with a collection of factory fit tubes, a universal fit tube, flexible hose, and hood.
Cons
Might be a loose fit for some machines, thereby creating a lot of dust in its wake.
Opinion
Versatile and diverse, Worx's Leaf Pro Universal machine is able to be hooked up and adjusted to just about any other brands out there. I was able to use it as both an electric and as a gas vacuum, which made it convenient depending on the work I had at hand.
However, lots of dust came out of the bag, which was not tightly fastened, thereby being a bit of a flaw in the design.
Troy-Bilt TB2BV EC 27cc 2-Cycle Gas Leaf Blower/Vac
As a 2-in-1 leaf blower and vacuum, TroyBilt's gas leaf blower and vacuum is powerful at a two-cycle, full-crank engine that can get the job done in no time. It has speeds of up to 150 mph, as well as a JumpStart system that does not require you to use a pull-crank to get the machine up and running.
Pros
Contains a two-cycle, full-crank engine for extra power and efficiency.
Has a JumpStart system that does not require a pull-crank to start the engine.
Has a 10-to-1 debris reduction and large capacity bag for storing leaves after work.
Cons
Handiness might be a bit inefficient, since it requires you to transfer one part of the machine to the other for vacuuming purposes.
Opinion
Troy-Bilt's two-cycle gas leaf blower and vacuum was quite powerful in sucking up lots of leaves at once. The JumpStart system was a handy tool, and I liked the large capacity bag to store tons of leaves after my work was done.
My only complaint was that the handiness could be worked on, since I am not a professional when it comes to transferring one part of the machine to the other from blowing to vacuuming activities.
Winner of the Roundup
All in all, the winner of this roundup would have to go to Toro 51621 UltraPlus Leaf Blower Vacuum. Ultra-powerful than the other brands out there, it went above and beyond with its gardening functions. All the while, its oscillating tube promoted efficiency, so that the machine did not jam up when many leaves were coming in all at once.
Although the capacity bag storage quality could have been improved on, it was not a problem to replace it with a sturdier one, and overall, it worked out well in the end.
Did this help you make your decision? Comment below and share these tips with someone you know!
Happy gardening!