"I hope you love the products I recommend! When you buy through links on sharycherry.com, I may earn an affiliate commission."
When it comes to making sure that your garden is clean and in tip-top shape, it is a matter of mowing, weeding, and otherwise pruning in order to maintain it.
While all of those aspects are important to do, you might also want to consider investing in a backpack sprayer to treat targeted vegetation, as means of preventing weeds and decay from happening and overall keeping the plants in good health.
That being said, perhaps you might be unsure of how to get started finding the best backpack sprayer for your garden. Searching for it, let alone a good one, can be a daunting process, and you might feel intimidated at the idea of it.
However, we are here to let you know that there is no need to be afraid- in fact, we are here to help! Read on to learn more in this article on how to choose the best backpack sprayer for your garden.
We will also give you our top-five selections to get you started and soon enough, you can get around to managing your garden in the best shape possible. Without further ado, let's get right down to it!
**Below, you'll find more detailed reviews but you can also click links above to see current prices and read customer's reviews on Amazon.
Things to Consider When Choosing the Best Backpack Sprayer
First things first, there are many aspects to consider when it comes to choosing the best backpack sprayer for your garden. Just like with lawn mowers or pruning saws, it requires a good amount of research and time for selecting a good backpack sprayer.
Granted, doing so can test your patience, but in the end, it will be worth it once you get to work. Here are the things you need to do in order to get started:
Type of Pump
To begin, the pump is one of the most important parts of the backpack sprayer that you will need to particularly look at for quality purposes.
In essence, there are two different types of pumps you can choose from, each of which depends on what you want to get accomplished in your garden:
Diaphragm Pump. This specific type of pump is especially durable, able to be used with highly-abrasive chemicals and any type of herbicide that you need to clear up your garden of nasty weeds.
Piston Pump. On the other hand, the piston pump is better used for non-abrasive chemicals. It also produces a higher pressure than a diaphragm pump, so you can get the work done quicker than usual.
Mixture of the Two. Having a hybrid of metal and plastic can be a good alternative to all-plastic or all-metal hose nozzles, for it offers the durability of metal and the lightness of the plastic versions.
Spray Wand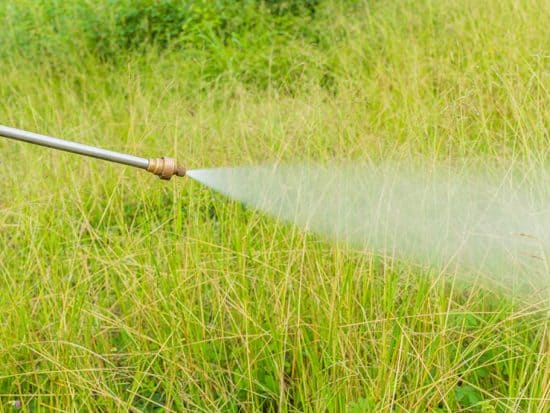 Once you have selected the type of pump you want, it is time to choose the spray wand that you need. A general rule of thumb is to find one which is less prone to leaks is a good place to start.
Other features you ought to consider are spraying accuracy (after all, you would not want it spraying all over the place!) and compatibility with different types of nozzles, so that you can easily switch out for all sorts of applications.
Easy to Be Cleaned
Just like with any other gardening machine out there, having a backpack sprayer which can be cleaned is ideal, since then you do not waste any time doing so.
That said, keeping things simple is the way to go, since no one really wants the hassle of spending hours just cleaning out an entire machine when they can instead spend their time more wisely on other activities.
To clean a backpack sprayer, it is simply a matter of rinsing the machine out with water, making sure that there is no residue left inside of it.
In addition, it is essential to know just how to get rid of the leftover herbicide in the container, since you would not want for it to cause a safety hazard if left unattended.
Other maintenance activities you might need to consider are winterizing storage with antifreeze elements, so that the machine does not get frozen over during potentially cold winter months.
Another factor is to lubricate O-rings and seals for a safer and more efficient operation, especially if you tend to use it a lot for gardening purposes.
Durability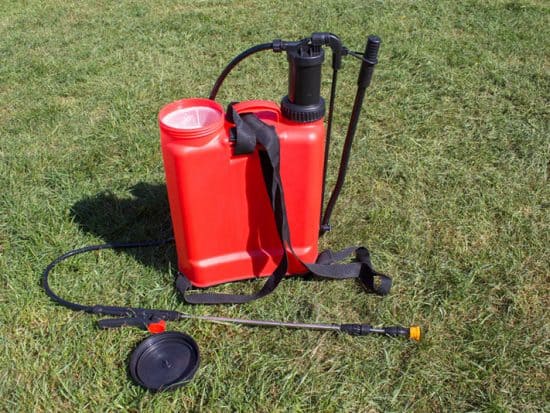 Of course, it is ideal for any sort of gardening tool or machine to be sturdy and durable, able to last a long time without risking it breaking down in the middle of operation.
A good way to check for durability is through the materials that it is made out of (solid steel? Aluminum? Plastic?), as well as to make sure that all of the parts are securely locked in place, without any sort of wiggling and looseness involved.
By taking these precautionary measures, you can ensure that you, along with the garden, will be safe to be operated.
Accessories
Aside from the essentials such as the type of pump or spray wand you want to use, you might also want to look into the different kinds of accessories out there for your backpack sprayer.
While not all necessary, they can certainly make the process a whole lot easier, whether it is the case with reducing time, increasing power, and overall being more efficient.
For instance, making sure that your backpack sprayer has a good energy boost, i.e. with up to twelve volts of battery, can really save you time and energy when it comes to getting your garden cleaned up in no time.
Even further, maintaining a good caliber is important as well; in other words, being able to adjust it easily, as well as keeping a consistent spray pressure, will make it all the more efficient for you for the sake of making your garden insect and weed-free.
In essence, choosing a backpack sprayer has many advantages for your garden. Not only does it offer high power for precise and accurate sprays, but also they are durable and versatile when it comes to selecting which nozzles to use for what purpose.
Top 5 Best Backpack Sprayer Reviews for Your Garden
Chapin 61500 4-Gallon Euro Style Backpack Sprayer For Fertilizer, Herbicides and Pesticides
(Editor's Choice)

With up to 4 gallons and a 4-inch wide mouth opening, Chapin's backpack sprayer is easy to fill and can hold up to a good amount of herbicide, fertilizer, and pesticides for enhancing and maintaining your garden in tip-top shape.
Not only that, but also it has a 2-stage filtration system for extra filtering, as well as padded shoulder pads for comfort throughout longer gardening sessions.
Pros
Offers up to 4 gallons of storage and a 4-inch wide mouth opening.
Has a 2-stage filtration system.
Has padded shoulder pads for longer use.
Cons
Needs to be constantly pumped to work.
Opinion
I found Chapin's backpack sprayer to be quite useful, especially when it came to its 4 gallons of storage and 4-inch wide mouth opening for easy access.
Besides that, I also really enjoyed the padding on the shoulder straps, since I tend to be out for hours tending to the garden. My only problem is that it needs to be constantly pumped, which can be annoying.
Field King Professional 190328 No Leak Pump Backpack Sprayer for Killing Weeds in Lawns and Gardens
Field King's backpack sprayer prides itself for being no-leak, thereby ensuring that you can tend to your garden without the messy hassle. It is also incredibly durable, with a 21-inch wand for chemical resistance.
It also contains 4 nozzles for more choices when it comes to having particular sprays with each gardening session, should you so desire it.
Pros
Is no-leak for safety and cleanliness.
Is durable with a 21-inch wand for chemical resistance.
Contains 4 nozzles for more choices.
Cons
Shoulder straps are made from flimsy plastic.
Opinion
Field King's backpack sprayer was decent in helping me tend to my work in an efficient manner. I really appreciated how it was no-leak, as well as being super durable against any sort of harsh chemicals or herbicides that I put into it.
The 4 nozzles were lovely as well. My only gripe was that the shoulder straps did not hold up very well, for they were made of plastic.
Solo 425 4-Gallon Professional Piston Backpack Sprayer
Solo's piston backpack sprayer can hold just about any chemical you can imagine inside of it, all for many purposes as well.
From herbicides to pesticides to fertilizers and even to formulations for trees, shrubs, and plants, Solo certainly has you covered for all types of gardening work.
Its interchangeable pump handle can be handy with its left-handed or right-handed operation, thereby making it all-inclusive to any gardener who uses it.
Pros
Can hold any chemical inside (e.g. herbicides, fertilizers, formulations, etc.).
Has an interchangeable pump for both left-handed and right-handed users.
Has Viton seals for durability and security.
Cons
Wand tends to leak after some use.
Opinion
I found Solo's piston backpack sprayer to be pretty good at holding any chemical I put into it, which has saved me a lot of time with gardening.
I really liked how there was an interchangeable pump, since I am left-handed, so it has made doing chores more bearable.
The only thing that I wish that it could be improved on is the quality control, especially with the wand, since it has started to leak after several months of use.
Roundup 190327 No Leak Pump Backpack Sprayer for Herbicides, Weed Killers, and Insecticides
Consisting of a premium, lockable shut-off with brass components and an in-line filter, Roundup's backpack sprayer puts safety and security first before considering itself a good one to use for gardening activities.
It also contains easy access pumps for switching out in minutes flat, thereby saving you time for getting to your time and finishing it sooner than later.
Pros
Consists of a premium, lockable shut-off with brass components and an in-line filter for safety and security.
Has easy access pumps for switching out quickly.
Is no-leak.
Cons
Pressure tends to escape from the machine.
Opinion
Roundup's backpack sprayer is good in having a premium, lockable shut-off and an in-line filter, thereby making me feel safe when I use it. It is also very convenient for switching out the pumps quickly.
However, pressure tends to leak out from the sprayer, which makes it frustrating to operate at times.
Smith Performance Sprayers NL400 4-Gallon No Leak Backpack Sprayer for Landscapers Applying Weed Killers and Fertilizers
Smith Performance Sprayers offers pressure of up to 150 psi, along with an agitator which can store fertilizer, herbicide, and pesticides soundly, as well as keeping them mixed in solution for easy application in the garden.
It offers 65 percent more pressure than other diaphragm pump backpacks, while also being more minimalist in design, thereby making it easier to repair when broken.
Pros
Has a pressure of 150 psi and an agitator for storing and mixing chemicals for easy access.
Offers 65 percent more pressure than diaphragm pump backpacks.
Is minimalist in design for easier reparations.
Cons
Requires constant pumping.
Opinion
Smith Performance Sprayer's backpack sprayer was quite powerful when I used it, along with having an excellent agitator for easy access.
The minimalist design made it easier for me to fix it when a part came off or something was not operating correctly.
I would say, however, that it could be improved on by requiring less pumping than it already does, since it can be sort of pain while trying to spray the garden at the same time.
Winner of the Roundup
Altogether, the winner of the roundup goes to Chapin 61500 4-Gallon Euro Style Backpack Sprayer for Fertilizer, Herbicides and Pesticides.
Not only did it go above and beyond with its hefty storage of 4 gallons, but also it was comfortable to operate with padded shoulder straps.
Although it had to be constantly pumped to work, it is manageable in the end. Consider this backpack sprayer for your next gardening project!
What about you? Have you used any of these sprayers? Do you have any experience you'd like to share? Tell us what you think or ask me questions by commenting below. Share this article if you found it useful.
Happy gardening!